Mary Robinette Kowal
Une histoire de choix et en tout cas un très bon choix d'histoire.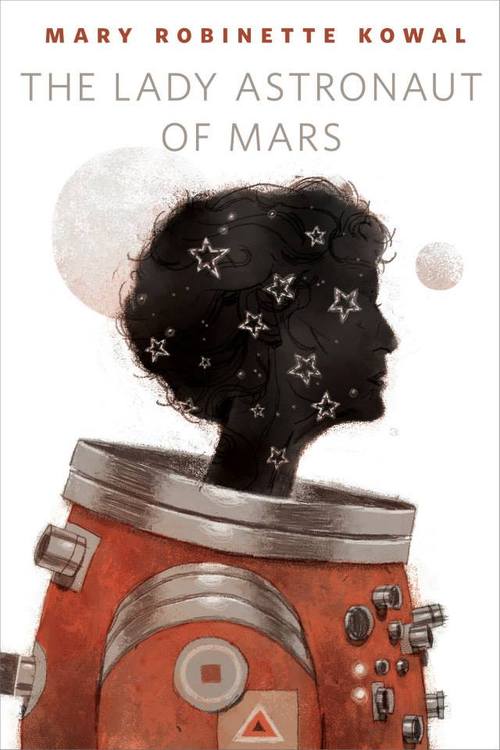 Quelques mots sur l'auteur. Mary Robinette Kowal was the 2008 recipient of the Campbell Award for Best New Writer and her short story "For Want of a Nail" won the 2011 Hugo. Her stories have appeared in Strange Horizons, Asimov's, and several Year's Best anthologies. She is the author of Shades of Milk and Honey and Glamour in Glass (Tor 2012).
Mary, a professional puppeteer and voice actor, has performed for LazyTown (CBS), the Center for Puppetry Arts, Jim Henson Pictures and founded Other Hand Productions. Her designs have garnered two UNIMA-USA Citations of Excellence, the highest award an American puppeteer can achieve. She also records fiction for authors such as Kage Baker, Cory Doctorow and John Scalzi.
Mary lives in Chicago with her husband Rob and over a dozen manual typewriters.
Pitch. Thirty years ago, Elma York led the expedition that paved the way to life on Mars. For years she's been longing to go back up there, to once more explore the stars. But there are few opportunities for an aging astronaut, even the famous Lady Astronaut of Mars. When her chance finally comes, it may be too late. Elma must decide whether to stay with her sickening husband in what will surely be the final years of his life, or to have her final adventure and plunge deeper into the well of space.
Ce que j'en ai pensé. Une très belle nouvelle, récompensé cette année par un prix Hugo tout à fait justifié.
L'auteur traite ici de la notion de sacrifice et de respect de l'autre.